Xtreme fireworks store of WI and IL
About our store – take a virtual Tour:
Top Reasons to Visit Xtreme Fireworks
1. The lowest prices and largest selection. Featuring Quality Black Cat, Brother's, Firehawk, and Assassin Products.
2. Unmatched Personal Service. Our Professionally Trained Pyrotechnicians can show you the NEWEST and Most Exciting Fireworks so you can have the best possible display.
3. The Xtreme VIP Pyro Club.
4. Enjoy an Easy and Scenic Drive to Wisconsin!
About The XF Team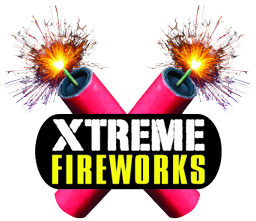 Unmatched experience and product knowledge so you can get the best for all your firework celebrations!
To insure that Xtreme fireworks' pyro-technicians are the best trained in the business we test and personally view all of our products. This allows us to hand pick items that meet your desired
characteristics such as; colors, effects, height, noise level and duration.
Our pyro-technicians are also trained in fireworks safety. If you have any questions about how to light your fireworks or how to keep you and you audience safe when lighting fireworks please ask us!